Top 3 Benefits of Chiropractic for Auto Injuries You Need to Know
Top 3 Benefits of Chiropractic for Auto Injuries You Need to Know
Written By North Florida Spine and Wellness Institute on July 29, 2019
---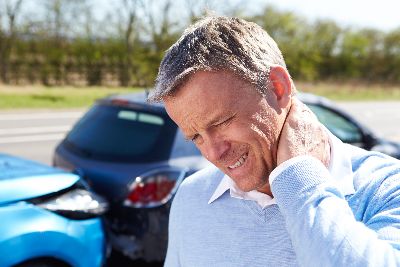 A car accident is unpleasant in a plethora of ways. You have to worry about insurance and fixing the car, but you also have to worry about fixing yourself.
Auto injuries can be extremely painful and long-lasting if not immediately treated.
So you're sufficiently prepared, here are some of the ways that chiropractic in Tallahassee can offer top-notch auto injury treatment.
How Can Chiropractic Help After a Car Accident?
Not only is chiropractic a completely organic treatment, but it has many beneficial effects for auto injuries. Here are some of its specific uses:
Low Back Pain Treatment
The crux of chiropractic is the realignment of the spine into its natural position. You will begin to experience pain relief, greater mobility, and stronger resistance to future pain. Naturally, this spine treatment is fantastic for low back pain caused by auto accidents.
Concussion Treatment
Due to the force of auto accidents, it's not uncommon for concussions to occur. Spinal realignment can strengthen its self-healing abilities and relieve tension.
Your chiropractor may also utilize RightEye tracking, which is a vision therapy that helps to reconnect the brain to its former, healthier state.
Whiplash Treatment
The neck is a flimsy thing, which makes whiplash a common occurrence in auto accidents. Since whiplash is usually caused by joint dysfunction, chiropractic treatment typically involves manipulation of the damaged joint until it's properly mobilized.
Heal Your Auto Accident Injures with Chiropractic
Getting into an auto accident is hard enough. You shouldn't have to worry about which treatment is best for you.
Stick with chiropractic, because it has a wide range of benefits for many types of auto injuries and is completely all-natural.
Are you considering chiropractic for your auto injury? Give us a call (850-877-6790) at North Florida Spine and Wellness to make an appointment. With our chiropractic expertise, your body will be back at 100% in no time.

Posted In: Chiropractic Auto Injury