Orthotics: Treat Your Feet Well Today
Orthotics: Treat Your Feet Well Today
Written By North Florida Spine and Wellness Institute on August 29, 2019
---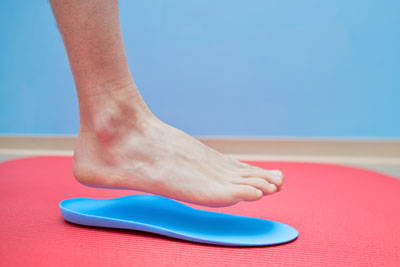 Do you constantly have foot pain? Back pain?
Do you have a job where you stand on your feet for long periods every day?
If foot or back pain is affecting the quality of your life, then you might consider purchasing orthotics.
Here are some of the benefits of orthotics, as well as how combining chiropractic care can improve your foot health and get you back on your feet – pain-free.
What are the Benefits of Orthotic Inserts?
Besides alleviating pain, there are many wonderful benefits of wearing orthotics, including:
Improving Sports Performance: If you have foot pain, it is hard to perform high-intensity sports – which are already rough on your feet. Orthotic inserts help by acting as a shock absorber for your feet while giving them the support you need to jump, run, and stomp your way through your preferred sport.
Setting Feet Back to Their Normal Arch Height: Often, the arch of your foot can dramatically deteriorate if not supported immediately. Orthotics provide the proper lift for your arches, as well as cradle your feet from hard surfaces.
Preventing Chronic Pain and Frequent Injury: Orthotics can help prevent your feet from injuries like strained muscles and ailments such as painful ulcers, corns, and hardened skin.
Combining Chiropractic Care and Orthotics in Tallahassee, FL
Chiropractic care is another great source to help glean information about foot pain and treat other symptoms that foot pain may be causing you.
Dr. Matthew R. Zaideman, D.C., can suggest special orthotic inserts for you to purchase, as well as offer you therapeutic massage to help diminish the pain you might feel and stretches to perform after a long day of work.
If you would like to know more about how orthotics can help your foot pain, feel free to contact North Florida Spine and Wellness to schedule an appointment, or call 850-877-6790.

Posted In: Chiropractic Orthotics